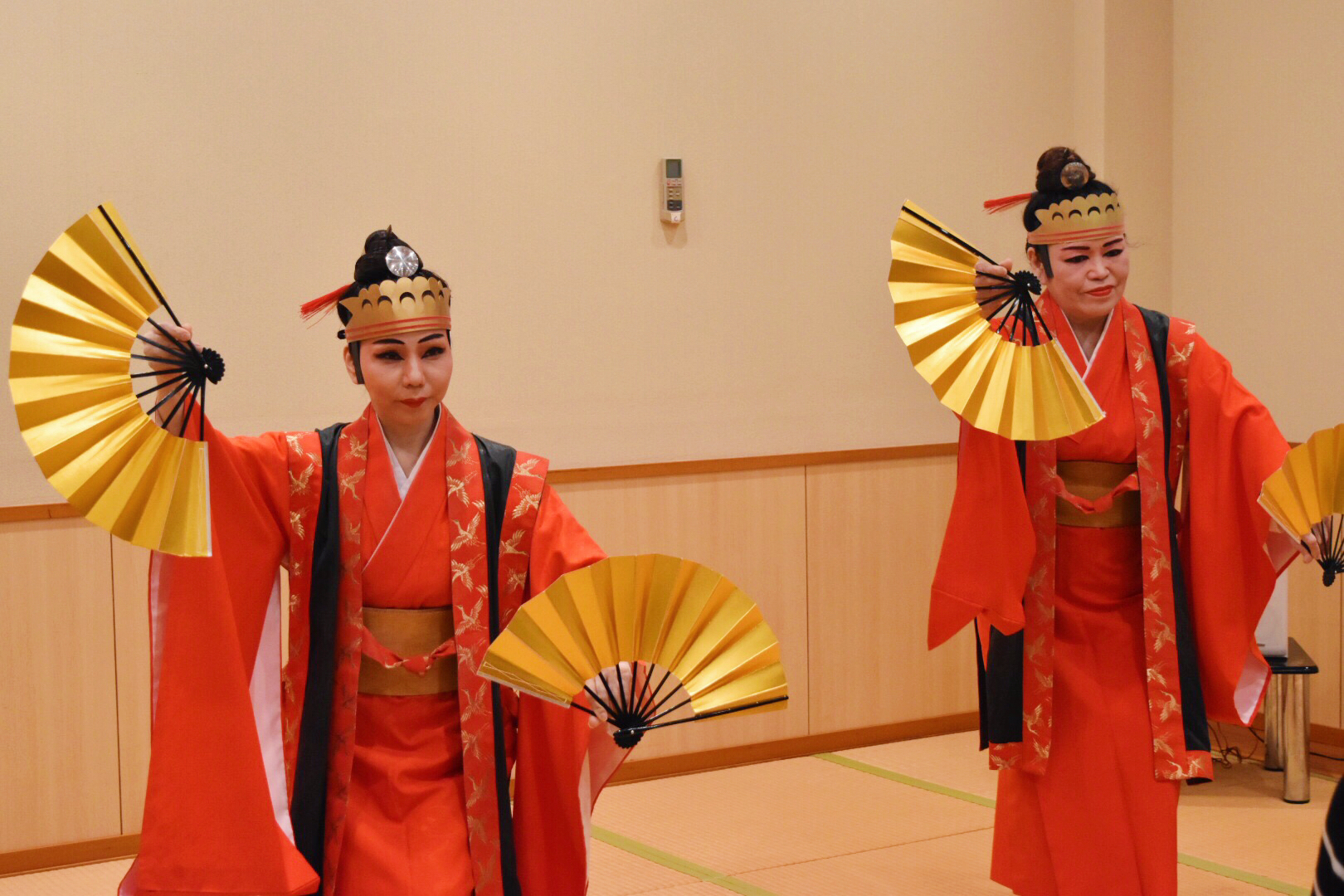 Final Reflection: Manatsu
Manatsu Kosaka
1M151074-8
Fieldwork in Okinawa: Iriomote Island
Last year, my dear friend Ingrid often excitedly told me her class about Environment and Culture in which she had the opportunity to go all the way to Hokkaido to learn about farming. Hearing her stories about all of the interesting things she was learning in the class and all of the amazing people she had met was very inspiring for me to take the class. This year, when I joined the course, it certainly did not disappoint. We took time to learn and study about different concepts involving sustainable social developments. Through discussions, presentations, and fieldwork, we developed our minds and skills to research and understand more about different areas. Over the holiday break, we set out to Iriomote Island to learn more about how the environment and culture co-exist to support one another hand-son.
We began our journey by flying from Haneda Airport into Naha Airport. There, we were excited to see the Okinawan culture already just from being in the airport. We indulged in the many samples of Okinawan snacks, such as sata andagi, beni imo, and especially chinsuko. For lunch, I also enjoyed the famous Okinawan noodle, Souki Soba. With our stomachs full, we set off on another plane ride to Ishigaki Airport. This was where we were spending our first night in Okinawa. We enjoyed a delicious dinner at a restaurant called Ajisai Ishigakijima. They not only prepared us an amazing, filling meal made with fresh local ingredients, but also performed multiple traditional folk dances for us. The Yaeyama Islands' musical heritage and performing arts are well-renowned, and it clearly showed through their performance in their traditional costumes. We were able to not only watch the variety of different dance and music styles, but take part as well. This solidified our first impression of the people of Ishigaki, that they were very warm and welcoming people full of stories and energy. After the wonderful first dinner, we enjoyed browsing around the convenience store across the street from our hotel.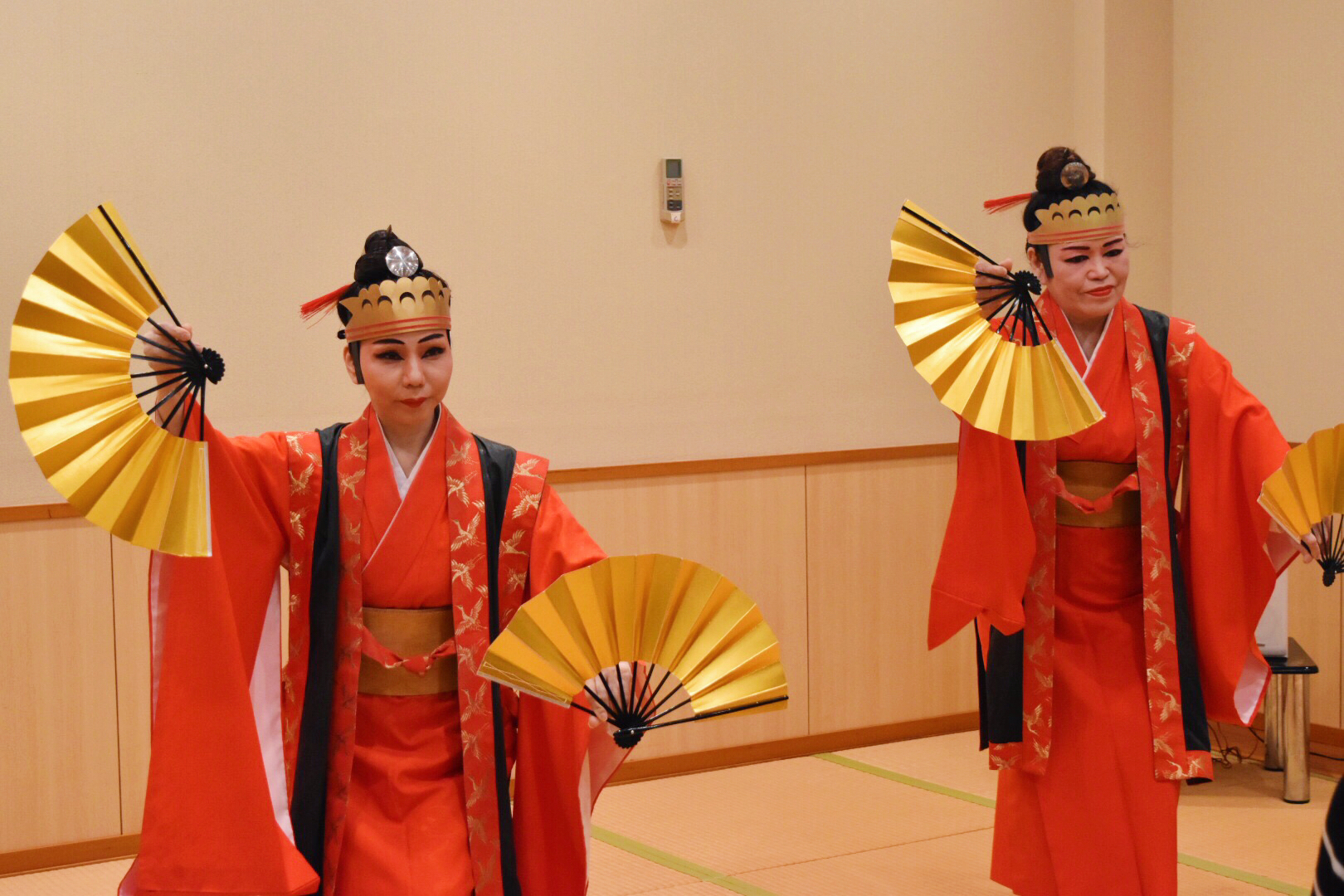 The next day, we headed out on a ferry to our final destination, Iriomote Island. Iriomote Island is actually the largest of eight islands which make up the archipelago of the Yaeyama Islands. Our bus driver was extremely kind and friendly, and even during our drives across the island, he taught us many facts about Iriomote. We had also previously learned about the single road that connects various areas of Iriomote island, but it was still shocking to actually be on that one road. One fun fact that he mentioned to us that surprised me was how "if you can see five cars on the road, that's a traffic jam." Coming from California, where there can be hours of traffic on a 4-lane road, I found it very amusing how different even the driving culture was on such a small island. We eventually arrived at a building, in front of which representatives of the Ecotourism Association of Iriomote Island greeted us. She explained what they do to try and their efforts to try and clean up the polluted beaches, and we all headed down to Nakano Beach sporting white work gloves, ready to help and pick up the trash. Although I knew what to expect, I was still rather surprised seeing all of the trash even on the small sandy walkway toward the beach. As we reached the beach, I was even more shocked. The amount of trash was multiples of that which we saw at Yuigahama beach in Kamakura. We focused on picking up plastic bottles, and the majority were foreign. The bottles, old and even growing new life, had unrecognizable words that was a clear indication that these were not from Japan. Within several minutes, we had filled two large plastic bags to the rim with bottles, and yet looking back at the coast, it seemed as if we had barely scratched the surface of cleaning up the shore. We then brought them back to the street and began to sort through them, categorizing by the country. Not only did I think that most of the water bottles washed up onto Iriomote's beaches were from other countries such as Taiwan, Korea, China, Thailand, etc, but I also never knew that you could tell which country a bottle came from by looking at the barcode. After hearing about the arduous effort behind taking care of the considerable amount of trash, including not only the picking up and sorting which we experienced, but also the transporting of the trash due to the lack of proper facilitation on Iriomote, it was a bit frustrating because it was trash that did not even come from Iriomote.  However, the leader then pointed out an important fact that although many of the trash washed up onto Iriomote's shores are from a different country, it does not mean that Japan is perfect and takes care of every single piece of trash that we put out as well. Having grown up in California, and often visiting beautiful beaches with little trash, even going to Yuigahama Beach surprised me, so Nakano Beach was quite a shock. Problems like pollution is one that can be solved by everyone taking more responsibility over their own actions, simple tasks like properly throwing away trash, yet for some reason it is still a major issue today.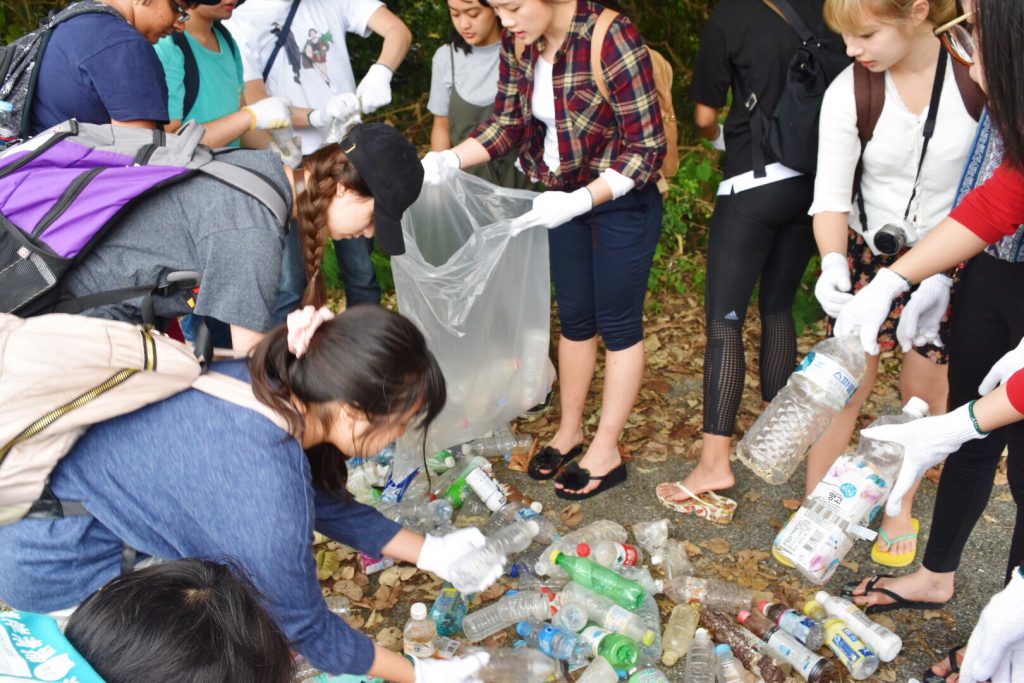 The Iriomote Island Hotel was kind enough to host us for the remaining days of our trip. Immediately, we felt welcomed by the owners and I felt more at home than the hotel we had stayed at in Ishigaki. There were little knick-knacks and photos and decorations all over the hotel, and we could all really feel the warmth of the owners, the guests, the island, and the culture. All of the meals that they made for us were extremely delicious, and it was so fascinating hearing about where all of the ingredients came from. Everything was so fresh and it was amazing thinking about how local everything was. It made me think of back home, how I often go grocery shopping at the Gyomu Super, where so many of the items are from overseas and I have no idea about anything related to its origins or how it got on my plate. I was able to try so many new dishes, made with love by the chefs.
We had the privilege of spending Christmas Day at Kuuru Koubou, not too far from our hotel. With our interview questions in hand, we excitedly made our way through the lane of trees and bushes leading to the studio in which the famous Akiko and Kinsei Ishigaki continue to make their beautiful textiles utilizing Okinawan plants. As we stepped toward the studio, surrounded by greenery, I felt as if I had stepped into a movie set of some sort. Everything about it was perfect; the aquamarine glass orb ornaments, the numerous vases and and jars, the chicken freely running about, the vats of dye, the greenery growing upon the studio walls, the sunlight filtering through the leaves, beaming down on the pots boiling over the fire. We were greeted by Akiko-san and the other workers, and we began to make our own designs for the dye. Seeing all of the unique designs of textiles made with various small objects such as chopsticks, small wooden planks, rubber bands, and such inspired me to do my best as well. Outside, Kinsei-san was taking charge of boiling everyone's work in two large pots sitting over a growing flame. It was such an amazing sight, I could not take my eyes off as the dye of the bark from the Yaeyamahirugi seeped into the fabric, made of banana plant leaves. While we hung up our dyed fabric to dry, we had the opportunity to interview Akiko-san. I had heard before how people of Okinawa are known for their youthfulness, when we spoke with Akiko-san, I was immediately reminded of that. The softness of her voice and kind tone surprised me, and for some reason, I felt even more connected with her as she patiently listened to us and answered all of our questions in detail. Through the conversation, we had with her, I was able to truly understand just how much she cares about what she and her husband do, and how important it is for the island and her fellow people of Iriomote.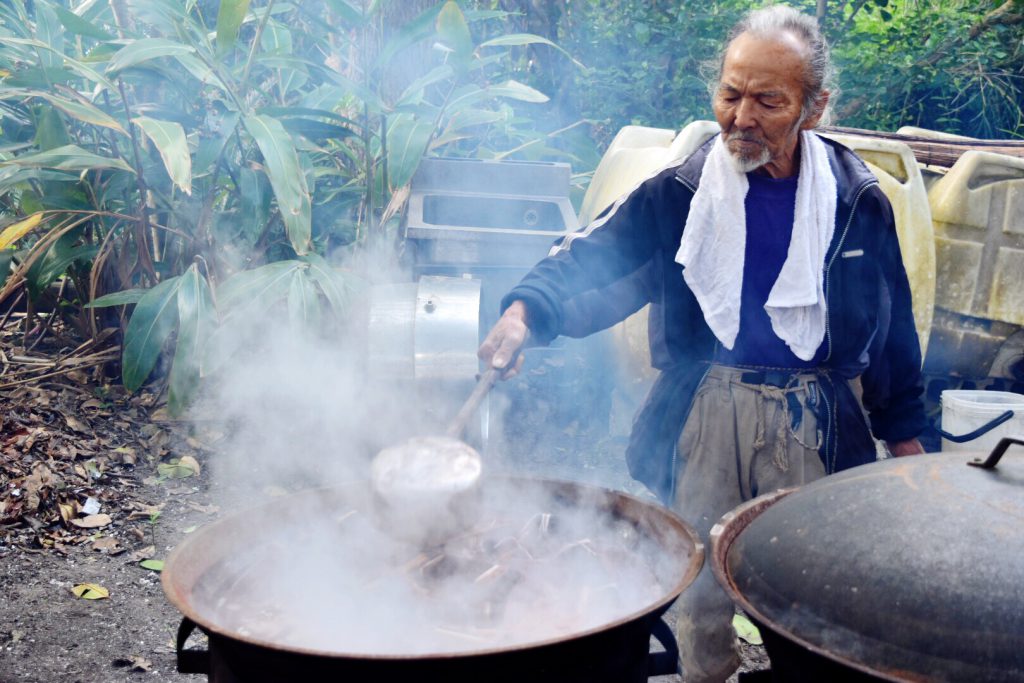 In the afternoon, we returned to the river that we had visited the previous day to canoe through the mangroves. It was such a blessing that despite the terrible weather with the rain the day before, this day, the sun was shining brightly down on us. The instructors were, of course, similar to everyone else that we had met on this trip, extremely kind and helpful as they helped us not only get accustomed to the canoes, but also lead us out into the river and teach us about the mangroves. I had never experienced actually getting off of the canoe and really get close with the nature around us, and taking in the important information about trees. Seeing them so close in person, I was able to really understand all of the traits that differentiate the various types of trees within the mangrove. As we paddled further into the narrow path of the river, surrounded by the deep mangroves on either side, we stopped again. We then made our way by foot to a coal mine site where, as our instructor explained, many labourers were forced to work under terrible conditions. It was so shocking to me to see the remains of life still sitting there only a few feet away from me.
On our last night in Iriomote Island, we were visited by Akiko-san, Kinsei-san, and all of those that we had the chance to meet earlier in the day at the studio. We all were able to ask whatever questions were on our minds to Kinsei-san, who gave us his opinions on all sorts of topics. I believe that each of us were able to truly learn a lot about the culture of not only Okinawa, but Iriomote Island, through him and his experiences. At one point, I began to question my own level of Japanese when I had trouble understanding what he was saying. However, it became clear quickly that he was actually speaking a dialect of Iriomote. It surprised me how unsimilar it sounded to the standard Japanese that we had all learned, and even further helped me realize how much of a beautiful culture there is to Iriomote, and how important it is that it is passed on. We ended the night with a musical performance by Kinsei-san on the sanshin, and we all danced and sang along.
Before we set off to ride the ferry back to Ishigaki-island, we went to learn about the famous Iriomote Cat. I had actually heard about this while reading a manga when I was in elementary school, so I was very excited to learn more about the endangered species. The knowledgeable ranger, the only ranger on the entire island, taught us all about the yamaneko, how they keep track of the dwindling number, how the people of Iriomote are doing their best to keep them safe.
As we headed back home, and even now as we're back in Tokyo, living a completely differently lifestyle than all of those than we had met in Okinawa, I have not and will not forget everything that I had seen, heard, and learned on the trip. A lot of us, including myself, are so busy with the hustle and bustle of city life that we often cannot spare a few minutes to think about what the locals of a small island of Okinawa might be doing. However, no matter how few the people may be compared to where we might be from, it is so important to recognize that their culture is extremely rich. Everyone is working so hard to not only maintain, but also share the beauty of their surroundings and culture. It may be easy to think that living in a place like Tokyo, we do not have to think about eating our lunches in biodegradable boxes everyday, or wearing clothes that have literally been made from plants in our backyard. But the truth is, it is extremely important that every single person, no matter where we're from or where we live, think about their own actions and how it affects the environment. Tossing an empty bottle nearby may save a few seconds from properly disposing of it in a trash can, but that little action adds up and causes damage in the long run. I hope that I can take what I have learned from Iriomote and not only apply it to my own life, but also encourage others to do so as well.
It was truly an honor to have been able to participate on this fieldwork, and could not have been done without the help of all of those that made this trip come true.