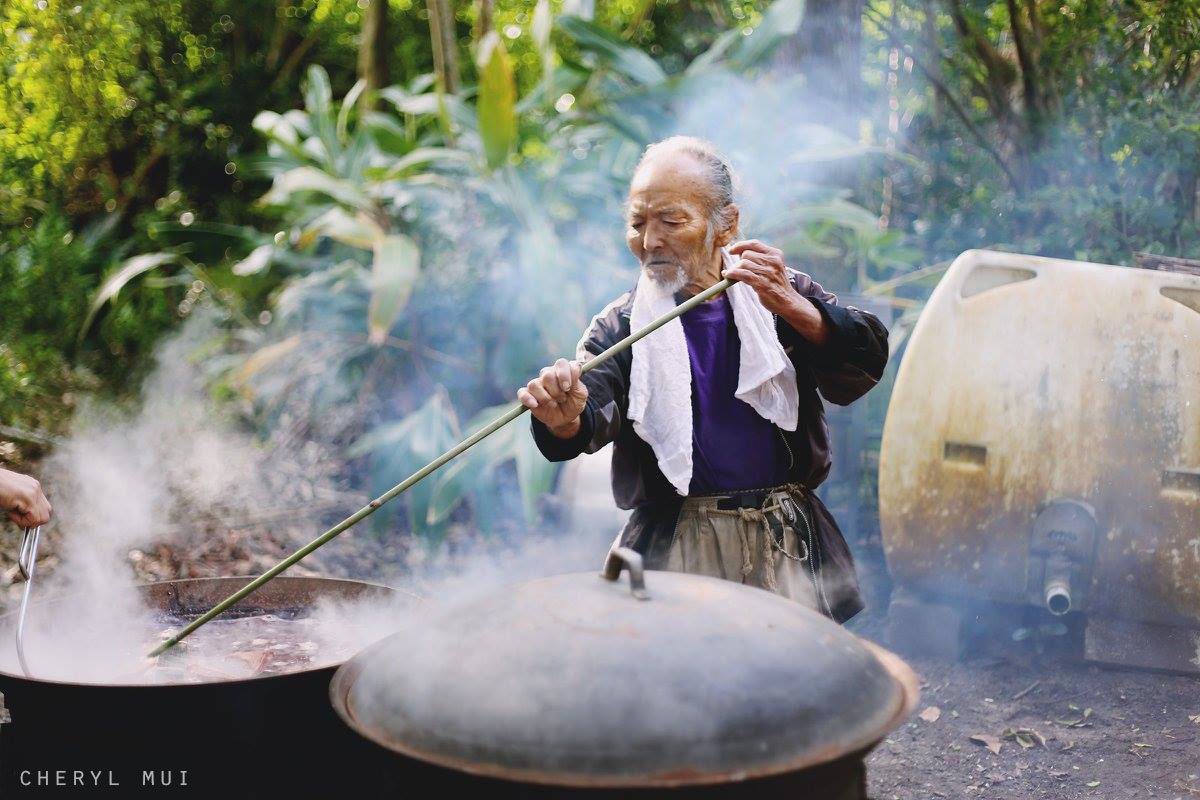 Final Report by Cheryl Mui
MUI Cheryl Kah Yee (Singapore)
Meeting Nature Face to Face in a Cultural Context
In this class, "Think of the Environment through Culture", we did exactly what the course title stated. Through fieldwork, research and extensive discussion, I discovered new ideas about the environment around me and the connection humans have with nature. In this report I divide my reflection into two part based on the two main events of this semester's class: the fieldwork experiences at Kamakura in November, and Okinawa in December, sponsored by The Uehiro Foundation of Ethics and Education.
In between those two trips, we regularly met in class to discuss the current state of our environment and brainstorm ideas around conservation and sustainability. It was especially informative considering the diversity of class. With students from Japan, Indonesia, Taiwan and so many more, there was much to learn about the different parts of the world and the similarities and differences in each of them.
Kamakura Fieldwork
Before our major fieldwork trip to Okinawa, we also conducted fieldwork in Yuigahama, Kamakura, where we made observations about trash on the beach and surveyed residents in the area. One main concept in our survey was the act of littering. As such, my partner and I decided to focus on the key point of "action". Littering is a small action that potentially leads to larger consequences—the accumulation of trash in public areas can have highly damaging effects on the natural environment, which also links to the neighborhood's welfare. In the pre-fieldwork survey, many people we talked did not think that there was much trash in Yuigahama.
However, once we were at the beach we discovered a wide range of trash that had been possibly discarded by visitors or washed ashore from the sea. From plastic bottles to used food packaging to rubber gloves, there were many non-biodegradable pieces of trash scattered all over the beach. It is detrimental especially for such a popular tourist location. Firstly, the unclean conditions of the beach could be unappealing and unhygienic for people who want to visit. Secondly, it harms the environment.
From our interviews with the local residents at Yuigahama, the strongest point was the responsibility of the people themselves. Hence, "action" is an important key word—it is up to people to take care of their own trash and be considerate the for the sake of the environment.
Despite this being a short one-day field trip, I saw the gravity of the situation in public places like this that are exposed to environmental pollution caused by human actions. If society is desensitized to pollution problems such as this, then there is much work and education to be done. The government should at least play a part in leading the community toward taking better care of the environment, be it through public initiatives or the installation of facilities. Awareness and care for nature is necessary, and I believe action can be taken easily in our immediate surroundings. After the fieldwork in Yuigahama, we further learned about the environment through culture with our next journey to Iriomote, Okinawa.
Okinawa Fieldwork
Following a four-day, three-night trip to the island of Iriomote in Okinawa, I collected various knowledge and experiences about the relationship between a community and their natural environment on an island that is largely unseen by the world. It was the first time for most of my peers and me to visit such a remote island, and I believe the richness of what we saw in our surroundings influenced new ways of thinking in us. The people we met, such as Ishigaki Akiko and Ishigaki Kinsei, provided us valuable lessons and shared their sincerity of which I hope to convey in this reflective essay.
Arriving in Iriomote was no easy feat—it took a flight from Tokyo Haneda Airport to Naha Airport, followed by a transfer to Ishigaki where upon we stayed a night before taking a ferry to Iriomote island the next morning. The long journey to our destination put the distance between city and island in perspective; it felt as if we were going to another country altogether. That being said, Iriomote carried a sense of remoteness that stayed within its own rich environment.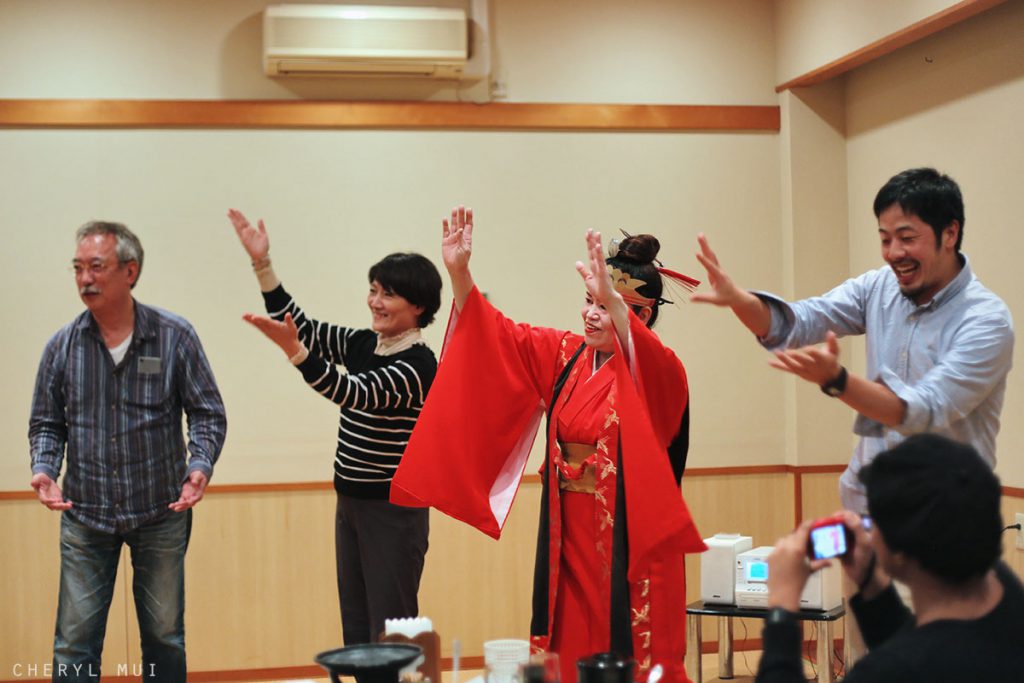 As mentioned, the first night was spent in Ishigaki. It was my first time in this part of Okinawa; although I had visited Naha once, the atmosphere in Ishigaki was fairly different. There were much less city lights and urban infrastructure, and the streets were quiet. We were able to enjoy a traditional dinner with local Ishigaki cuisine, and it was a delight to watch the performance as we ate the food. The traditional dancers performed beautifully, and even invited everyone to get up and join them in dancing around the room. Even though it was only the first night, it was already an excellent opportunity for us to witness the culture of Yaeyama both in culinary and performance art form.
We travelled to Iriomote the next morning and finally arrived at the port. Before coming on the trip we had already learned that Iriomote was mostly made up of jungle and mangroves, but it was still surprising to see for myself how dense the natural surroundings were. The bus driver told us there were few people and vehicles on the island—coming from an extremely populated city, it gave me much curiosity about the way of living on Iriomote in relation to the environment.
We first went to a community center, where we were introduced to the Iriomote Island Ecotourism Association. The first activity, a survey and cleanup of Nakano Kaigan, was a memorable and thought-provoking one. Contrary to the typical images of bright blue seas and white beaches that promote Okinawa tourism, the beach at Iriomote was filled with trash and ocean debris. Old cans and plastic bottles were littered all over, a shocking sight on such a remote island. I was reminded of the trash we had seen at Yuigahama during our earlier field work, except these bottles had been washed over from other countries including China and South Korea. It is an especially severe situation, because there is not enough manpower or financial resources to clear all the trash at once.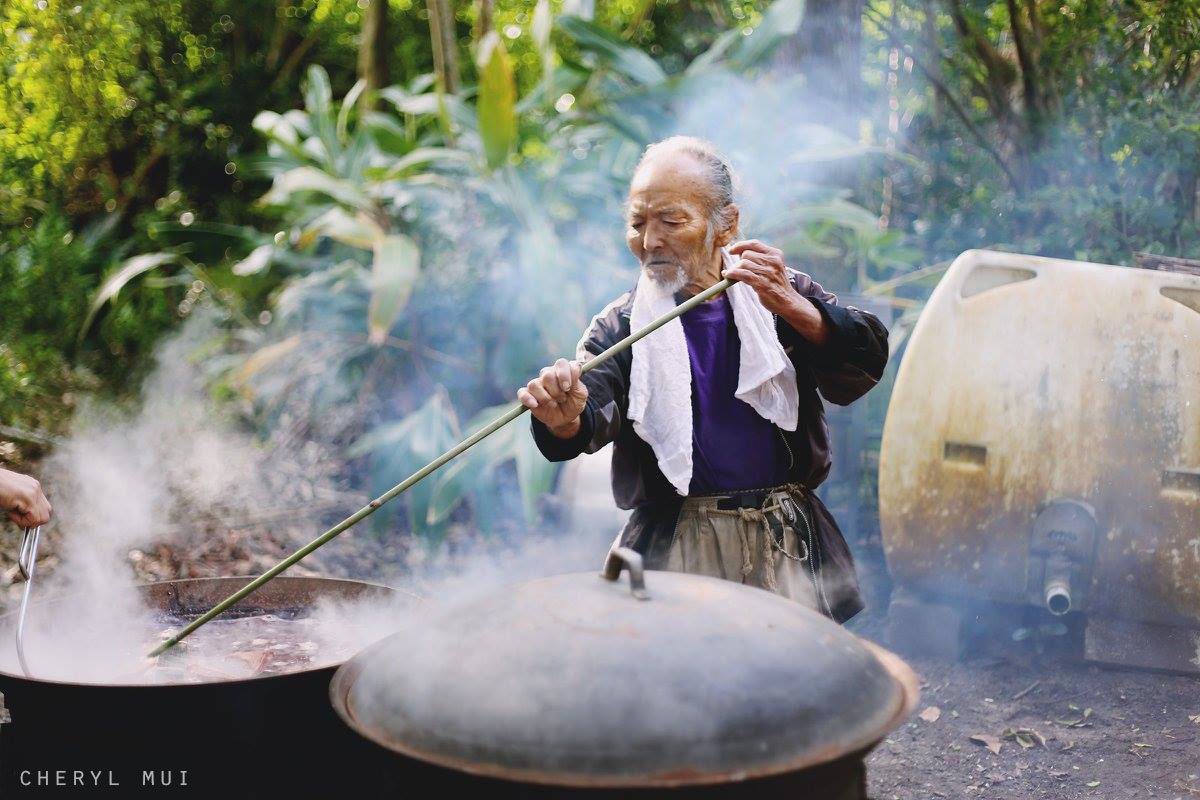 On the second day, we were privileged to meet Kinsei and Akiko Ishigaki at their fabric dyeing workshop, Kuuru-koubou. We spent the morning taking part in a hands-on experience, learning how to design and dye our own pieces of fabric using the natural plants native to Iriomote. The Ishigakis' workshop is built on traditional culture and nature, and has flourished in the midst of modern society simply by relying on the original environment. It is amazing to observe the fine details of the dyeing process and how meticulously the Ishigakis use every part of their plants to produce a beautiful craft. There is no waste involved in the making of these dyed fabrics—manmade creations come from nature's creations. Witnessing these cultural traditions of Iriomote shows the difference between their island and the commercialized urban society in our world today, where technology is quickly spreading across every industry.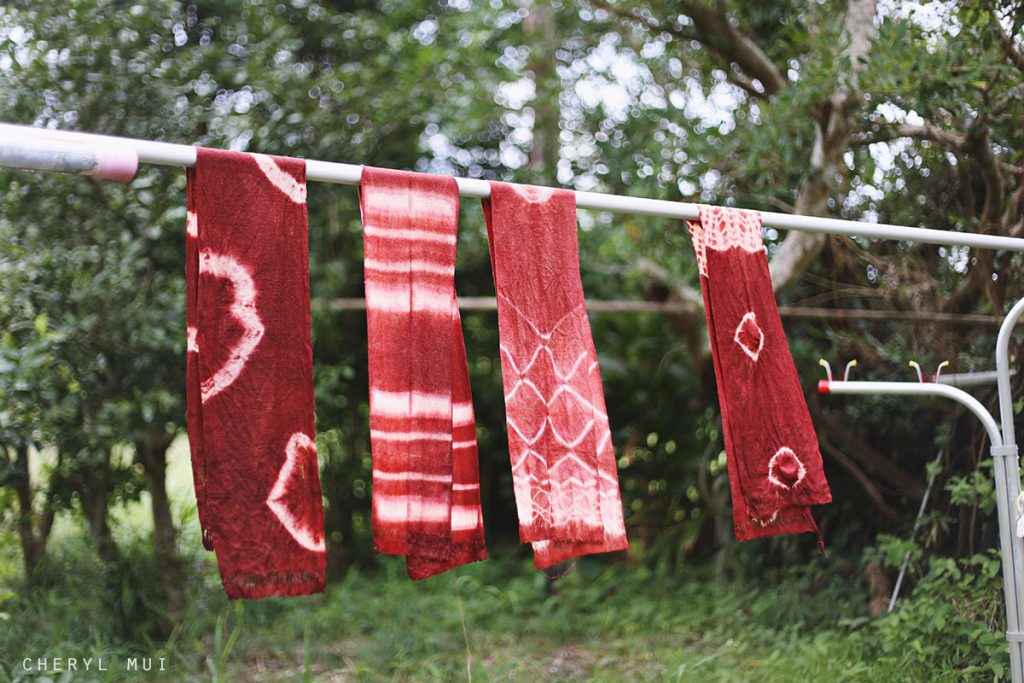 There is much appreciation to be held for a tradition that Kinsei and Akiko Ishigaki protect so dearly, for the sake of the environment and their community. They have a passion for their nature, and they warmly share it with people who desire to know more. During our several conversations with them, they taught us their beliefs about humans' relationship with nature. Akiko-san's comment left a big impression on me: "melt into nature". She reinforces the idea that humans and nature ought to live in harmony; only then can culture carry on living strongly and peacefully.
Learning that Iriomote is under consideration to become an UNESCO Heritage Site makes me ponder the effects of tourism and a larger governmental control. The island has been surviving as it is, but the effects of modernization are starting to inch in with the increase in pollution and proposals of turning it into a more commercialized island. After seeing for myself the natural beauty of Iriomote and truly "melting" into its environment, I wish to see it thriving through their own traditions instead.
Not only Iriomote, but other places in the world deserve to preserve their natural habitat and customs. Sustainable Development Goals are a good marker of environmental and societal objectives, and a good first step in providing help for the environment. Personally, I believe SDG 11: "Sustainable Cities and Communities" is especially relevant to Iriomote. There needs to be a good balance between development and the maintenance of the environment in order to keep the island clean and safe. SDG 12: "Responsible Consumption and Production" has also been well carried out by the people of Iriomote, but visitors should also pay attention to the importance of protecting the island's environment.
Conclusion
Through the 15 weeks of discussions and fieldwork, my perspective of the environment has broadened to connect with society and the responsibility of humans to preserve it. Culture and nature are very strongly tied together, and I have developed further insight into the significance of traditions. Although the world is a big place and impossible to cover alone, each person can take the first step in understanding and communing with nature; we can achieve a more sustainable society if we choose to grow with the environment we are in. There is much to learn from communities such as the people of Iriomote, and I am grateful for the opportunity to be a part of this deep learning experience.