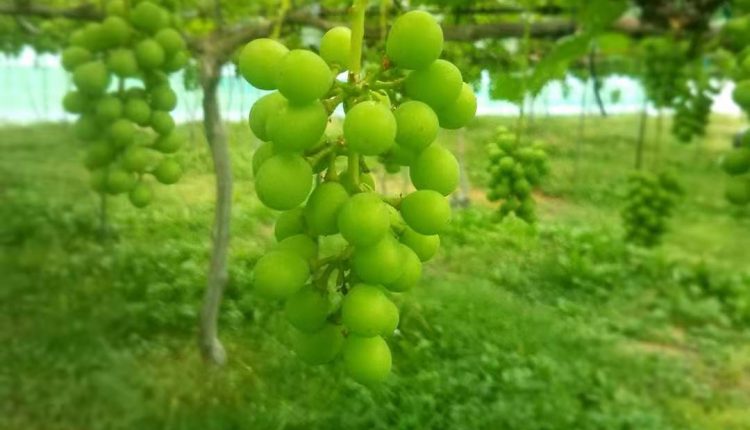 Final Essay~Something that can be only learnt in actual experience (KWON Taeyoung)
Fieldwork in Takahata
From 28th to 30th of June, our class had opportunity to visit Takahata as a fieldwork to learn how organic farming is operated. Since I was born in urban area, I did not have a chance to experience directly related to life of agriculture. It was worthwhile to get out of the city, which is crowded with people and to be part of nature.
Takahata, located in Yamagata Prefecture of Northeast part of Japan, is well-known for their organic farming free from agricultural pesticides. Each local school has their own farms and three hours of agricultural education would be provided for the sake of mutual agricultural interaction of local people. We visited the elementary school to see how educational system worked in local school. Students showed us the way of using machine and cultivating as well as their plans for next farming project. School lunch was also served by the crops that were cultivated in school farm. One of the famous crops in Takahata was radish and they will go to big city such as Tokyo to sell local harvests and introduce advantages of organic farming annually.
Figure 1 Elementary school of Takahata 1
Figure 2 Elementary school of Takahata 2
Previous Takahata which had only few electronic devices such as Television or smartphone, local people had implemented farming education to increase the number of exchanging their ideas toward agriculture. However, as technology advances, people were able to search a lot of information at home and no need to have a substantial meeting. Local authority was anxious about a plunge of contacts among local people and decided to implement education in order to promote local farming.
There was an agricultural movement called "Takahata Movement", which was divided in to macro movement and micro movement. Macro movement tried to industrialize farming system. On the other hand, micro analyzed severe figure conditions of local farming condition to serve as a bridge of modernization and mechanization. The biggest purpose to do so was forming awareness and consciousness of Takahata citizens to learn natural condition in community through agricultural education. Furthermore, the mores called 草木塔 (Pagoda for tree), a symbol of the endogenous spirit in Takahata, was composed of Shintoism and Buddhism, depicting the culture and wish to the success of their organic farming as well as safety. It was in the middle of cooperation management area, the safest part of Takahata and surrounded by mountains and roads. Although the meaning of pagoda has changed a lot these days, the passion and love for agriculture in Takahata will not be changed for sure.
We had a local grape wine of Takahata at reception of first day and talked with local farmers to get some information of status quo of organic grapes. He argued that grapes of Takahata were well received by wine makers of China and Korea. We visited the vineyard of farmer whom we had drinks together at previous night taking his light truck with fresh air and clear water. What we did was pruning away the whole day that were a bunch of grapes hanging on each stem. Farmer told that grapes of bad quality should be cut off boldly because they interfere with the nutrition of others. Each stem had different shape, making us confusing what to be cut or not, but we learned know-how in the process. We had pruning both in vineyards of wine grapes and edible grapes. Frankly speaking, wine grapes were the combination of sour and bitter taste, but edible ones were as sweet as what we bought in the market. Farmer told a lot about local grape industry which I was indeed curious about and most of them were wasted due to my limited Japanese skills.
Figure 3 Grapes for wine
Figure 4 Edible grapes
'Eat' is the biggest part of our lives and the origin of foods is agriculture. Through this fieldwork, I learnt the salient lesson that knowing joy of sharing guarantee happiness. At the same time, I started to consider how to express myself from visible and invisible cultural perspective by forming my own organic culture. Last but not least, I would like to express my deepest appreciation to professor and our classmates who provided me the possibility to complete this class and linguistic support.
Figure 5 Farmer's light truck