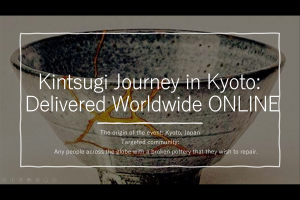 Kintsugi Journey in Kyoto: Delivered Worldwide ONLINE
Akari Hori
Kintsugi is the traditional Japanese practice of mending broken potteries.
The Japanese spirits behind this practice- cherishing imperfections, leveraging the value of broken things through mending, have recently gained global attention, yet authentic kintsugi requires special materials and techniques that cannot be done very easily.
This online workshop shares with participants materials, techniques, and broader, inspiring stories behind this traditional Japanese practice.