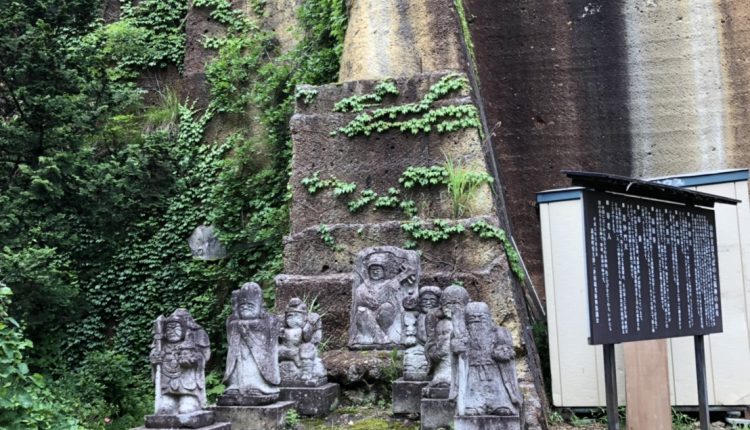 Final Report, Yuya Kayanuma
Fieldwork in Takahata(6/28~6/30)
In this class "Understanding Nature through Culture", I learnt the framework which is required to ponder the relationship between human and nature. Particularly, the experience in the field work is invaluable for a person like me who hardly has knowledge about local lives and organic agriculture. In this report, along a time sequence I would like to explain what I had learnt in the field work which was held in Takahata town in Yamagata prefecture.
・1 day
In the beginning of the field work, we went to Uriwari rock garden park which used to be a quarry of which rocks have peculiar warmth so that utilized for various purposes such as ex-Takahata main station building and local houses. Its view was quite mysterious because of being surrounded by rising walls. Currently this park contribute to not obtaining rocks but an amusement purpose like an open-air concert.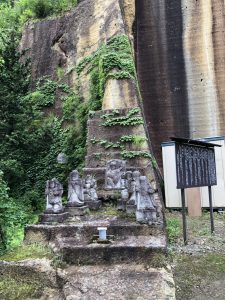 After that, we moved to Takahata Choritsu Nijuku Elementary School in order to see a stone monument which pays respect to Takanashi-Riemon(高梨利右衛門) who was the leader and executed for making a direct appeal petition against shogunate to save local peasants who were suffering for heavy tax and tyranny. His spirit is even now seen in Takahata people who stood up and took action against the policy of Basic law of agriculture by commencement of organic farming.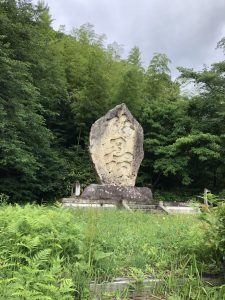 As first day's last activity, we visited Takahata Junior High School to understand the activity of farming held in it practically. This school was established by being united four junior high schools a couple of years ago so that overall its building is newly beautiful and athletic facilities are ideal ones for students. At that moment we interacted with the students who belonged to an agricultural club. I was surprised to see their postures that they dedicated themselves to school farming. They lectured to us how to use the machines they actually made use of and how to plant seedings. I was convinced that they must learn not only the way of farming but also the relationship between nature and human from this activity.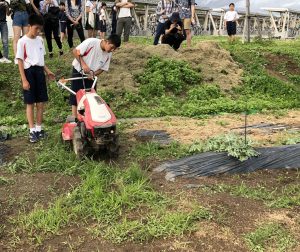 ・2day
On the second day, we underwent the organic agricultural experience  by Mr. Nakagawa who is one of the first authority of Takahata organic agriculture. Seemingly, he looks somehow stubborn and it sounds difficult to address him. However, I realized he has a warm heart and teach us quite a few things which are related to not only faming but also his philosophy of life. at that time, we were engaged in pruning away unnecessary branches from the vine. I had not ever undergone such a farming so I did not know the real of agriculture. Through this experience, I noticed how hard without pesticide and herbicide to keep farming is and reconfirmed the importance of organic agriculture.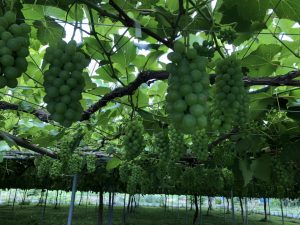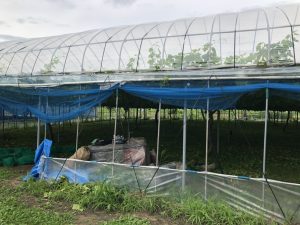 In the noon break, he took us to the local soba restaurant which has a lot of books that are related to the history of Takahata organic agriculture. Surprisingly, Mr. Nakagawa's name was on a book. There we met friendly people who is an alumni of Waseda and who are interested in food of Takahata. Furthermore, a clerk served us with the seasonal soup which contains local vegetables. Its taste was really nice and I had never seen the vegetable which is peculiar to Takahata. I was convinced that local people cherish their wonderful food culture.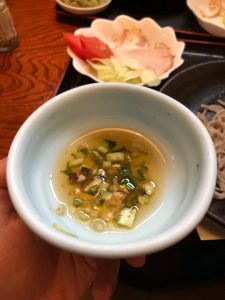 ・3day
The last day was really significant even though it was not so long because we had to move back to Tokyo. First of all, we visited Takahata Bunko. There are variable books and of course some of them are relevant to agriculture. From this facility it is estimated that people who are living in Takahata regard books and knowledge as the important fact of their lives. This attitude is expressed by the words "Seikou Udoku(晴耕雨読)" that means the ideal lifestyle for people especially peasants.
After visiting Takahata Bunko, we moved to the building which is located in a cottage in order to attend a lecture conducted by Professor. Hara. We could understand what he was teaching thanks to knowledge that we obtained from the fieldwork and in addition, I concluded that lecture and field study, both of them are indispensable for comprehension of the social problems that we hold.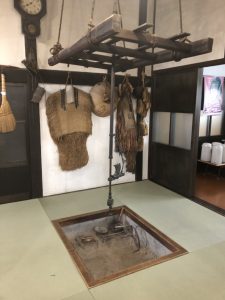 In the end, we went to Hamada Hirosuke Memorial Hall. Though I did not know his name before visiting there, his masterpiece "Red Demon and Blue Demon" is so famous because it is on Japanese text book that I had heard of it and I was surprised to know that this famous story was written by him. In addition, we watched a video about Shunsaku Kudo who was the captain of Imperial Japanese Navy's destroyer 'Ikazuchi'. In this case, somehow I had already known that he helped British Navy's crews, but at that time I gained acquaintance that he was born in Takahata town. Seemingly, there is no common point between Hamada who is a writers of children's book and Kudo who is a sailor of Imperial Japanese Navy. However, undoubtedly Takahata gave birth to wonderful people like them because it esteems human and nature.
・Conclusion
Through this 3 days fieldwork, I acquired the great opportunity to study the relationship between human and nature, which is the main thesis of this class. An encounter and interaction of local people contributed me to understand the importance. I learnt precious things that are not obtained in classrooms. Moreover, both lecture and fieldwork play an indispensable role in comprehending the essential points in this case of our main thesis "nature and culture".
I appreciate the people whom I met in Takahata, the professors who gave us the opportunity to consider the relationship human and nature, and The Uehiro Foundation on Ethics and Education that donated this class to us.