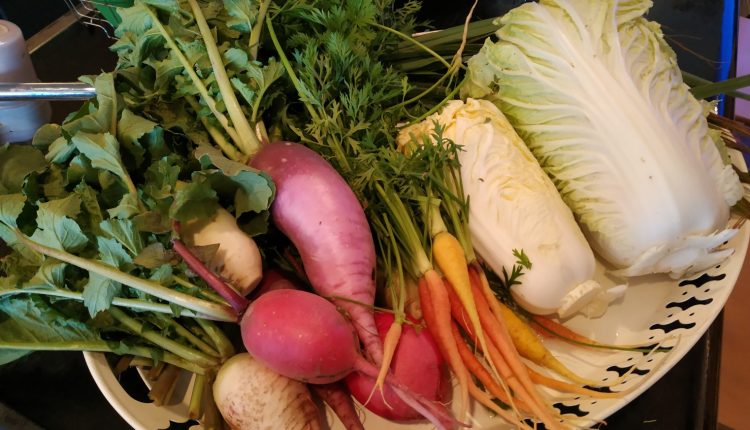 Kamakura eats
Sustainable small-scale farming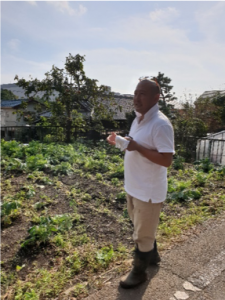 On October 27 we went with a motivated group of students to
Kamakura. Here we would learn about sustainable and small-scale farming and how to cook delicious food with healthy organic local produce. We set foot in a small shop not far from Ofuna station. Here we were warmly welcomed by Wada-san.
Wada-san is a warm, hardworking and innovative individual, who has started his own farm and shop after he was done being the middleman. He used to work for a big company where he worked in-between the producers and the shops. He decided that he wanted to break this cycle of middleman's and create a business where everything is produced, from the seeds until the dish. That's how Atelier Kitchen in Kamakura was created.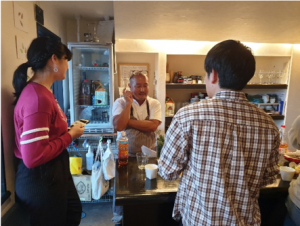 In his kitchen, we interviewed Wada-san to know more about his life and aspirations. So please listen to his story.
Nagano: Why did you start running this restaurant concerning self-sufficiency and sustainability?
Wada-san: I used to work for a logistic company. I hated to be in the middle of the stores and the producers. So I started this job. When I quit the job I first started to serve my cuisine in freely usable space and gained some money from that. Because I experienced these kinds of things I started thinking that everyone who wants to start running a restaurant needs to have a good opportunity or place to practice this to be able to make their dream come true. That is why I am arranging this restaurant as a freely usable space.
Atelier Kitchen Kamakura's home page has a slogan: "Tsunagaru Hirogaru Shoku-no -Live House" this means, roughly translated, "Connecting, Spreading out Live House of Food". Wada-san furthermore has movie night events and combined programs, where you cultivate on the farm and create cuisine from these crops, for local people and tourists. He also shares his farm and cooks together which enlightens all parties involved. These projects really embody his slogan mentioned on the website. So now we know about his past and present but what about the future?
Nanako: What are your future goals and how are you considering to expand your business??
Wada-san: Well, today we did a workshop on introducing how we can build a sustainable society. We also went to see my vegetable garden and actually cooked what was harvested there. If you guys enjoyed the workshop today. I hope to implement these kinds of workshops and make more opportunities to spread the idea of growing and eating your own vegetables, and making a sustainable society. The target customer will continue to be Japanese people. I want to spread the idea that there are vegetables you can only eat because you grow it on your own, just like the baby carrot we had today. Furthermore, I support Kanagawa SDGs, so I hope to spread SDGs through my business for a better future.
As we can see Wada-san has turned his life around. He started in a normal job, as a middleman. But he became fed up with always being in-between shops and producers. So he took fate into his own hands and started a business. Now he educates people and provide a freely used space for people to achieve their dreams. He will continue to spread his message, educate people and strive for a better future.